TOOLS

GARDEN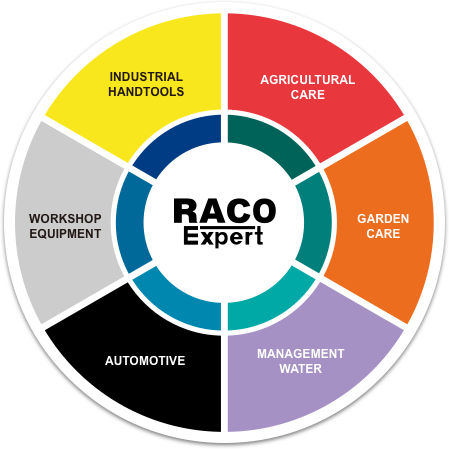 The clever choice. Where blue meets green.
Take green and blue, and you will find that there are a multitude of shades between the two colours. Although similar in many respects, - green and blue belong to the cyan family of colours and both are associated with nature, stability and deep thought – they also have their own specific and distinctive hue when looked at individually.
The same can be said of Raco's green and blue lines, namely our Garden tools and Hand tools. Both tool ranges are distinctive and specific, yet they also complement each other in many ways. Both product lines are aimed at professionals who know what they want and have expectations about their tools. Both product lines cover a wide range of tools that fill practically all user needs in each respective industry. Both product lines look and feel like complete Raco brands.
At Raco, we have made a name for ourselves among professionals and users alike. Our brand is a guarantee of quality products packaged in an attractive manner. The Raco brand promises an unbeatable range of garden tools to hand-tools. We also commit to being proactive in the markets we service. We take steps to better understand local needs and behavior, and we support local partners with marketing initiatives and expert advice.
As with the gradient of colours from green to blue, Raco offers something for each and every professional need. It doesn't get more comprehensive than that !
RACO. The clever choice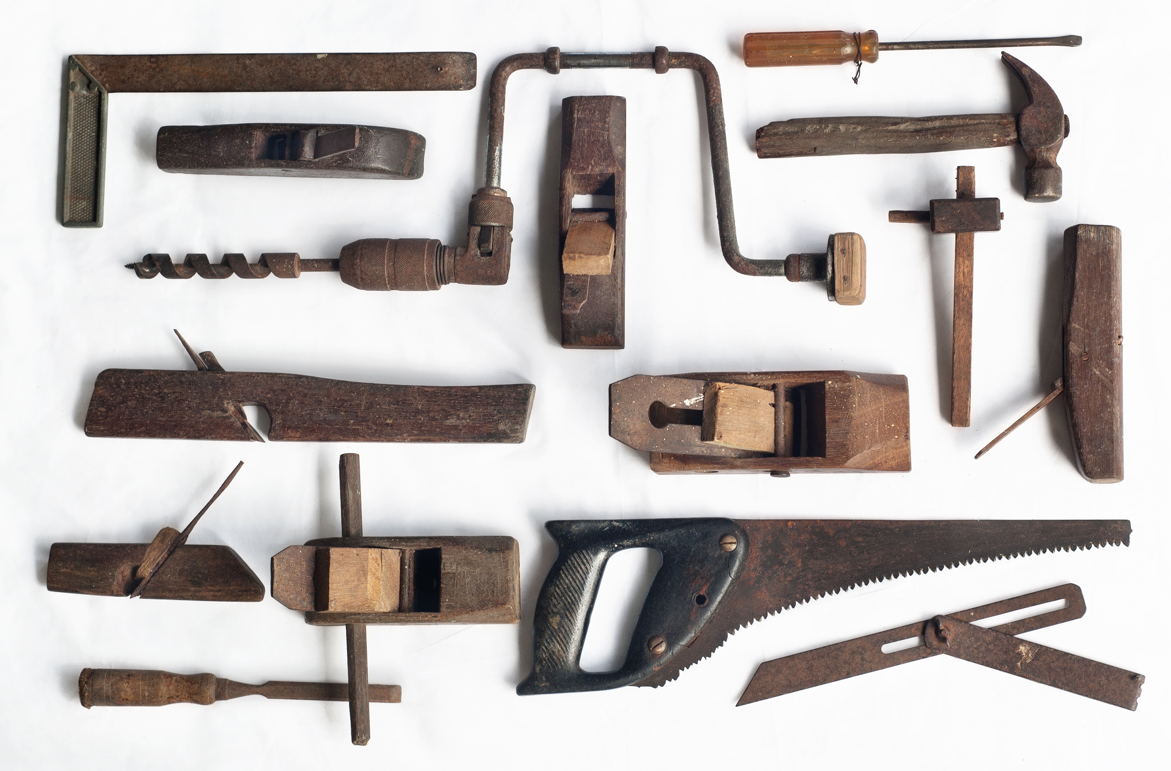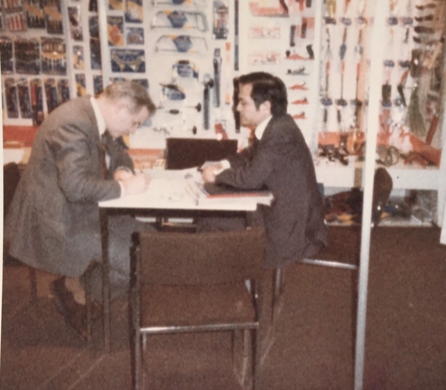 Built on years of experience.
Driven by Quality and Range.
The brainchild of one of Taiwan's most revered tool experts, Mr Yen, RACO has gone from strength to strength since 1971.
Built around the basic concept of offering professional products which meet international standards of quality, safety and innovation, the RACO brand has consistently stayed true to its core values. And with an ever expanding range of tools for experts, the brand has been an important player across Europe and Asia for more than four decades.
After its original focus on a "Blue" Line of professional hand tools and automotive tools, RACO soon complemented its offering with what has become known as its highly successful "Green" line of garden tools and watering systems in 1994. This new range of tools has now grown to exceed more than 800 different gardening products and it is one of the world's most comprehensive range to be found in the market to date.
Looking to the future with anticipation RACO, a brand with plenty of vitality.
In a growing market where individuals expect to have the best tools at their disposal, no matter which job is at hand, RACO is constantly looking at how to up the ante.
Whether it is about expanding a range with new products indicative of user trends, or offering tools that will look the part in an expert's garage or shed, RACO is a brand that isn't planning on sitting still.
With an active team of specialists, supported by highly professional, multi-lingual and pro-active distribution network across many countries, RACO is tirelessly working on bringing the best it can to the market.
RACO is intent on being and behaving like the brand that it is; a brand backed by experts and powered by a strong image and engaging marketing activities at a local level. Safe in the knowledge that it has the products that customers need, RACO is working hard to make sure that they are also the tools that customers want.
With its combined range of garden and hand tools, RACO is fast becoming the comprehensive tool brand of choice.